Adam
Senior Software Developer at Knowit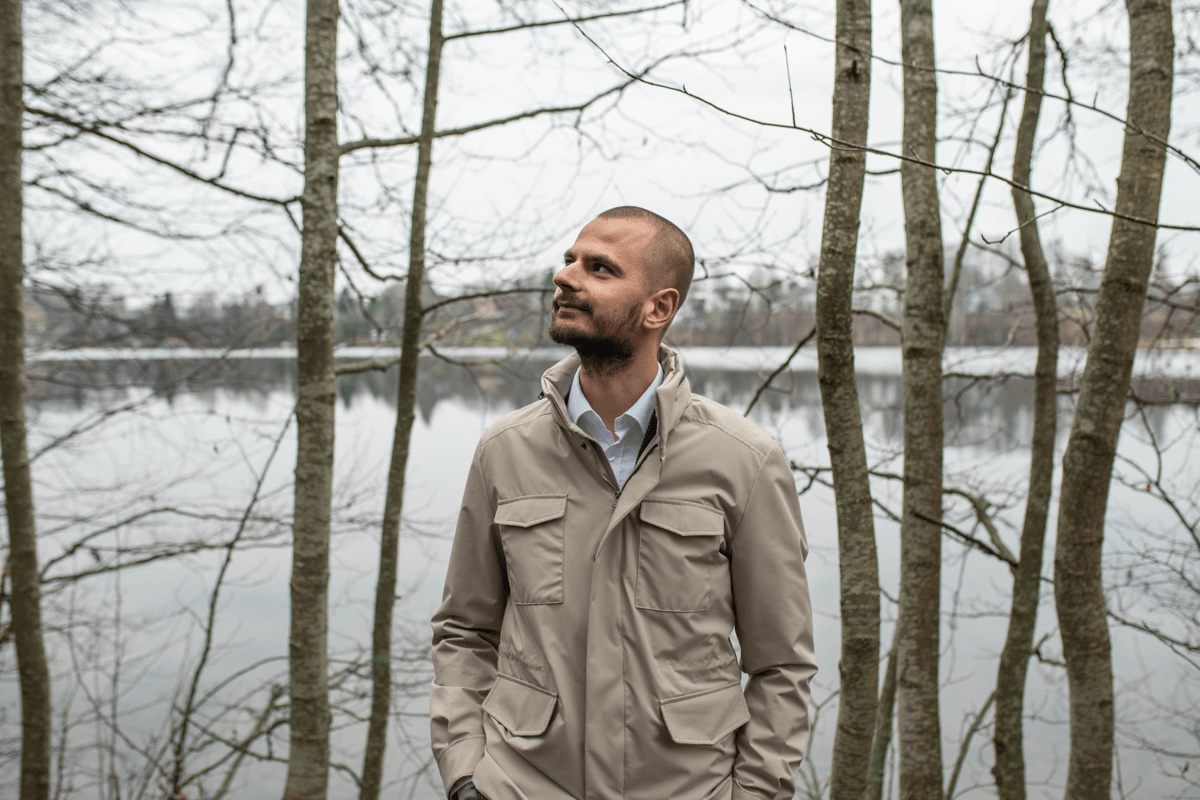 KNOWIT'S JOB EXCHANGE WAS A DREAM COME TRUE
Adam Dziomdziora moved from Poland to Finland for an international job exchange. Three months in Tampere taught him to slow down and focus on what means the most to him.
Peacefulness and deep green forests. That's how Adam Dziomdziora summarizes Finland after living there for three months.
"And saunas, saunas, saunas", he adds and smiles.
Adam and his family moved from Poland to Kangasala, a nearby city of Tampere, in September. But the groundwork had started already a year earlier. Adam, who's working as a Senior Software Developer Engineer, began his PhD studies on Telecommunications and Computer Science in 2019. He learnt that the program requires international co-operation. He did his research and found out that Finland was one of the happiest, wealthiest countries in the world. When he realized he was already working with a Finnish client, pieces started to fall together.
"It had been my family's dream to live abroad, so I was very motivated to make that happen. It was a bit complicated since no one in Knowit had done a job exchange between countries before, but the HR was very helpful."
It took a lot of determination, a bunch of emails and a global pandemic to deal with, but finally, Adam and his family arrived in Finland.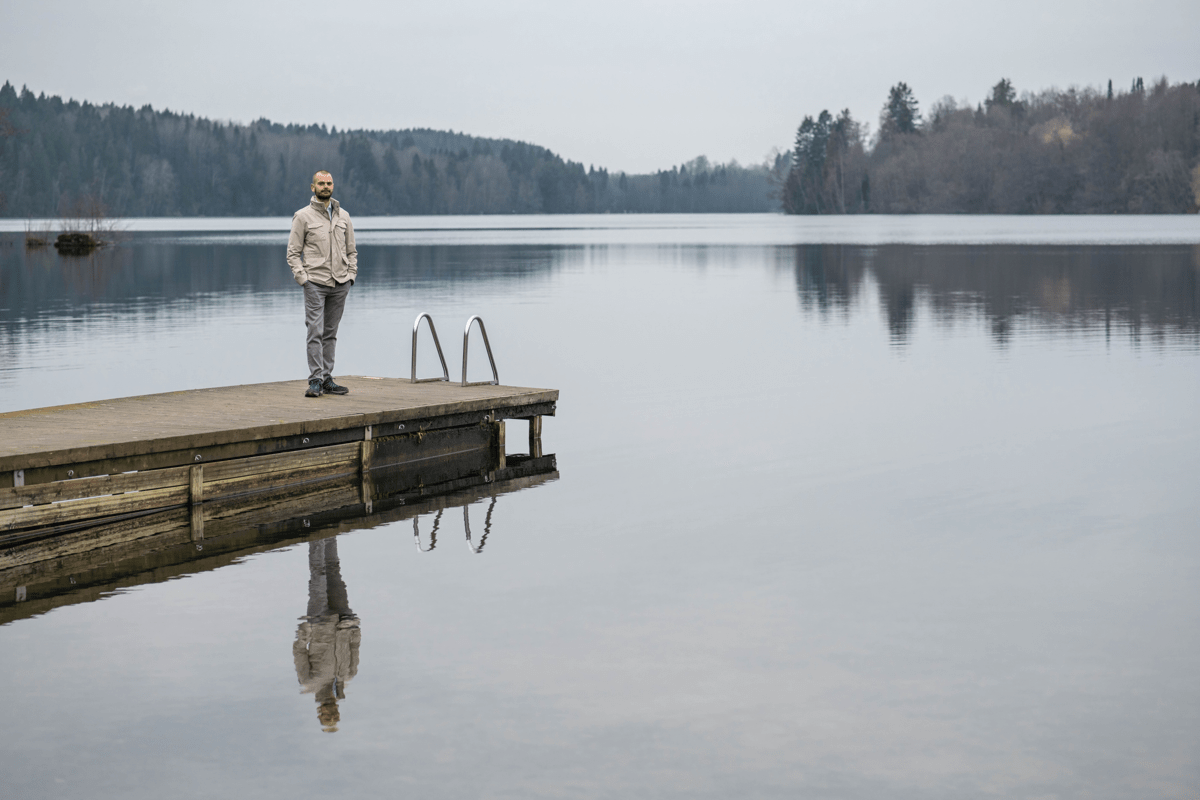 DIVING INTO THE OCEAN OF KNOWLEDGE
The first month in Finland came as a bit of a shock to Adam. Adjusting to the new language and culture was brain consuming, he says. Finnish people also felt quiet at the beginning. Soon he noticed that once the conversation got started, Finns were actually really talkative.
Adam was also surprised by how international Knowit Finland was. It not only made it easier to blend in and find new friends but also developed his English skills. On top of that, he even studied the basics of Finnish.
"It was great fun to try to order coffee in Finnish, and people were complimenting my efforts."
Careerwise Adam has taken advantage of all the opportunities that Knowit Finland offers. He's been adding certifications like Microsoft's Azure Fundamentals to his CV and working face to face with his Finnish client.
"I've talked with their high-level architects, which hasn't been possible to me before. It's an ocean of knowledge."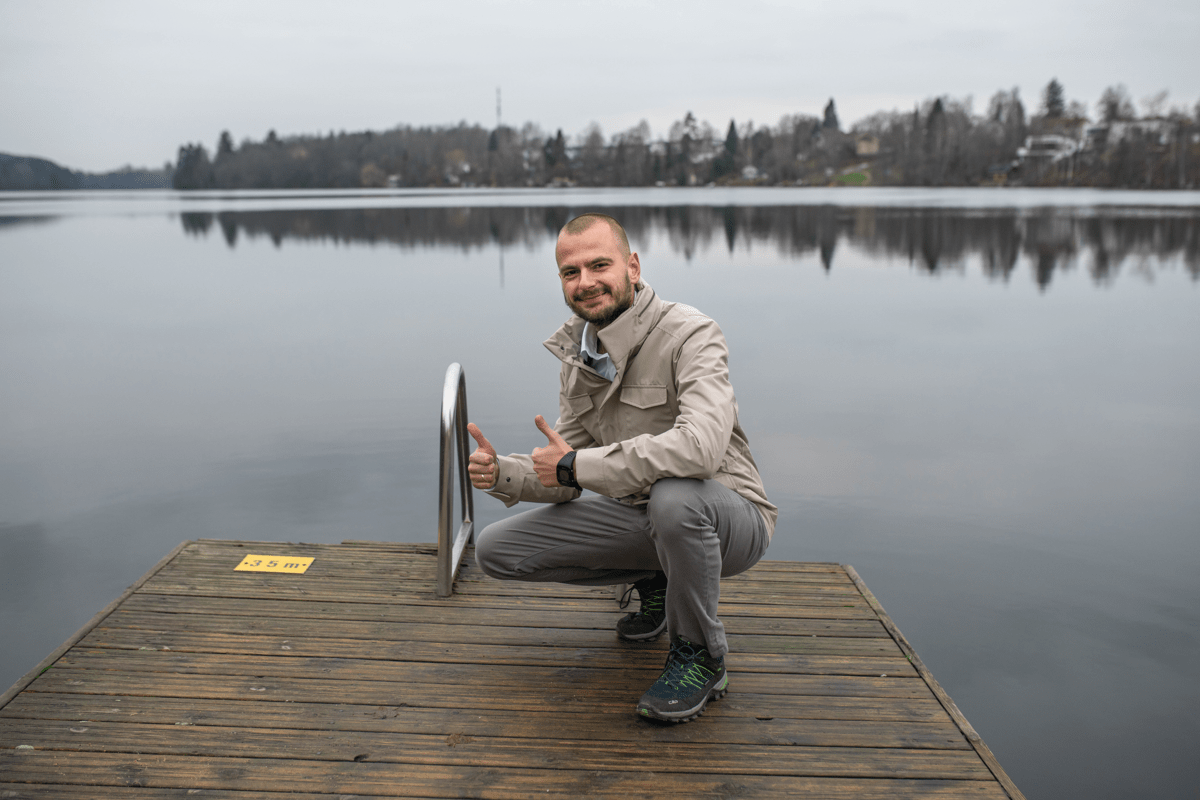 NEW PRIORITIES
Adam's time in Finland has been busy: while working full-time in Knowit he has also spent time with his doctoral studies. It resulted in a whole new course he created for his students.
"I'm like Batman – Knowit employee by day, PhD student by night", he laughs.
He's used to his hectic lifestyle. Adam tells that in Poland people feel more pressure at work and they tend to do longer days. The biggest mind opener has been the attitude towards work in Finland.
"Work is just work, and Finns don't think about it in their free time. They seem to be good at dealing with stress – maybe it is the combination of sauna and swimming in frozen lakes. I've realized that you can get the same outcome without pushing the limits, and that makes Finnish people happier."
It wasn't difficult for Adam to decide how to use his spare time: his family.
"In Finland, I've learnt that family is the most important thing. We've been exploring the forest and national parks together, and nature is amazing.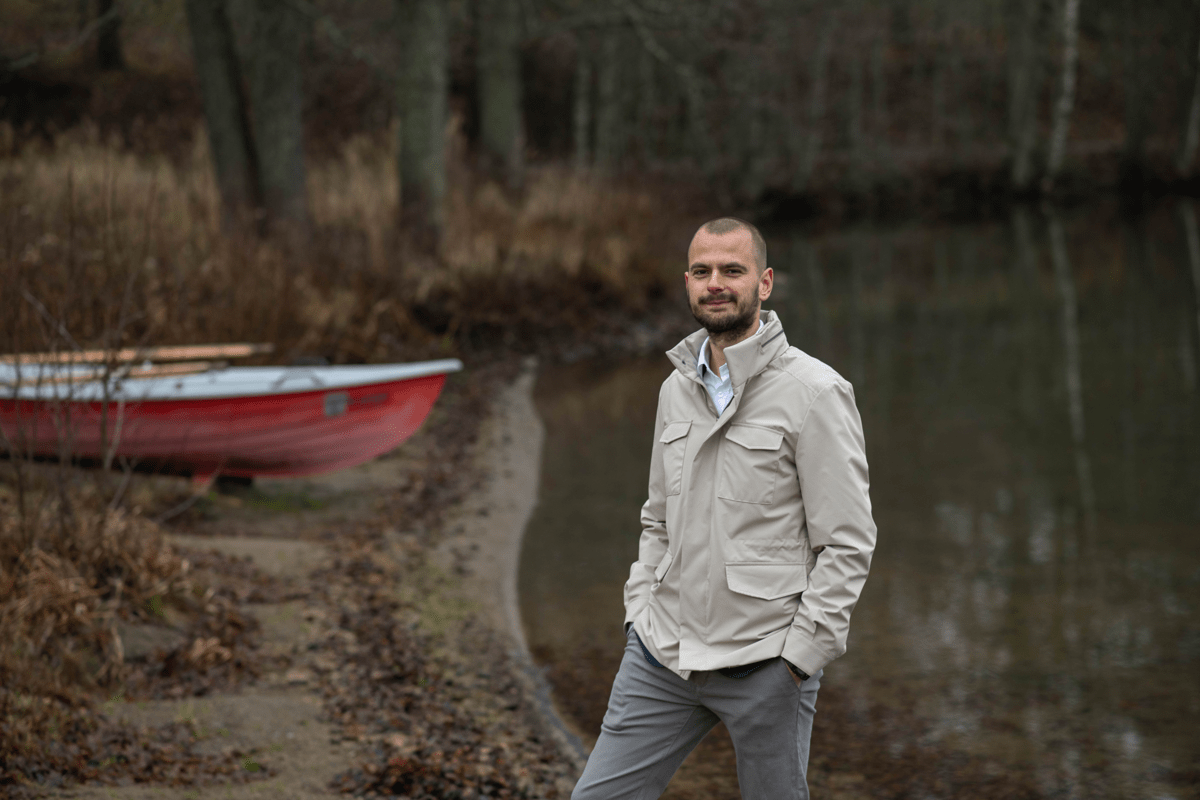 NEW FINNISH DREAMS
The feelings are conflicted now that Adam's job exchange is approaching its end.
"I'm excited to go back but sad at the same time. But Finland stays in my heart, and I have a new dream now. My wife and I talked that it would be great to come back once I get my PhD."
Adam hopes that in the future more people have courage to try job exchange. His experience has changed the way he sees Knowit as an employer. He appreciates all the love and small benefits like Cuckoo workout app that Knowit Finland offers to its employees.
"My average happiness and association to Knowit have grown. They helped to put all the pieces together and taught a different way of working. I feel like I can make my dreams come true."
I'm like Batman – Knowit employee by day, PhD student by night

Adam Dziomdziora

Senior Software Developer at Knowit
Want to work in international work environment?
Read more and send us an application