Meet the Maker: Mira
Systems Specialist at Knowit
Mira Ojamo works at Knowit as a Systems Specialist. She does maintenance for several clients in an operative team where the people are of "absolutely prime quality". Knowit's commitment to diversity and the support of the work community has enabled Mira to be herself – The Windows lady with a ton of competence.
Born in Valkeakoski, Mira moved to Tampere 12 years ago and has worked the last nine of them for Knowit. The office is a 10-minute walk away from her home. As a social person, Mira enjoys working at the office, even though the work could easily be done from anywhere.
Before Knowit, Mira's only work experience in the IT industry was the six-month work placement in her Bachelor's degree. She got a job in the middle of her studies and, as sometimes happens in the IT field, dropped out of school. Like many others at Knowit, Mira started at the on-call Service Desk. She says it's a great place to learn best practices as well as house habits and get to know the environment. There was a skill test in the job interview, but Mira says the majority of her competence has been gained at work.
"I've learned so much here you cannot imagine. When I came to Knowit, I knew nothing about PowerShell, for example, and I had never been to a data center. Just saying that something interests me has brought me opportunities to learn new things", Mira says happily.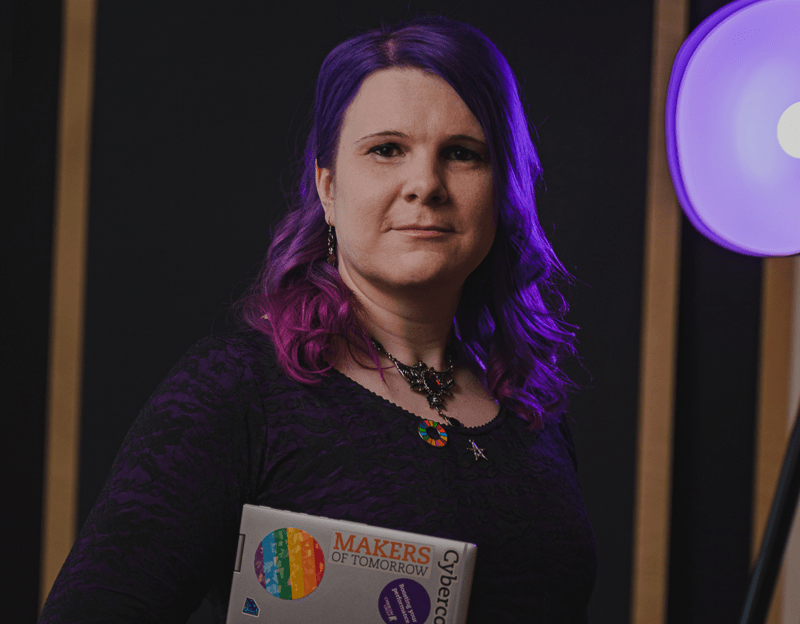 The resident Windows lady at your service
Mira spent a couple of years at the Service Desk. After that, Mira moved to an expert position – to level 2 in Knowit slang. Mira works in an operational team, providing ongoing maintenance to several customers.
Knowit has two different internal Windows environments, and Mira is the administrator of the client-side. Mira does a lot of PowerShell automation and has different technical roles for various clients.
"I get a lot of "you should come to say your opinion as this is a Windows thing". I am the Windows lady in our unit, Mira laughs."
Those who have been in the company for a long time have had time to accumulate many kinds of responsibilities. In the past, Mira was operationally in charge of the data center, and still enjoys it there – although sometimes working amongst all the sharp corners in the data center results in scratches and cuts. Mira is involved in data center audits as a technical expert. In addition, she is in charge of demos at the Innovation Zone showroom in Tampere.
Mira appreciates the variety of her work and enjoys her different working days. As she takes on tickets from the queue, she does many different jobs during the working day. Sometimes one task takes all day, sometimes there is time for ten. 4-8 is a typical amount of tickets for a day.
We have so much freedom in our work that I have also done level 3 tasks every now and then. It's up to your own skills what you end up doing.

Mira

System Specialist
Varied tasks at every level
Mira's team has just under 40 people, half of whom are students working part-time at the Service Desk. In the operational team, progress is slow because there are only three levels. Mira's goal is to one day move to level 3, which consists of top experts who have been at Knowit for a long time. Their job is to develop comprehensive solutions for customers, such as creating architectures. Implementation is given to the people at level 2, although of course Mira's work also includes planning. Regardless of the level, each employee gets more responsibility with time.
"We have so much freedom in our work that I have also done level 3 tasks every now and then. It's up to your own skills what you end up doing."
As every day and every job allows for learning, Mira doesn't get bored. Knowit encourages learning by providing working time to study and complete various certifications and also pays for those certifications.
The most important skill in an operational team is finding information. Not everything has been done before at Knowit, and in a rapidly evolving industry, change is also rapid.
"The cloud had a real breakthrough 5-6 years ago and it is a major trend in the industry. To some extent, however, there is movement back to on-premises infrastructure. Possible hybrid models require holistic expertise." Mira says.
Mira praises that Knowit does not penalise its employees for mistakes. Problems are responded to and resolved quickly. Next, it is decided how they can be avoided in the future.
There are actually people like me who work here, but of course there should be more women and non-binaries in the IT industry in general, in all positions.

Mira

System Specialist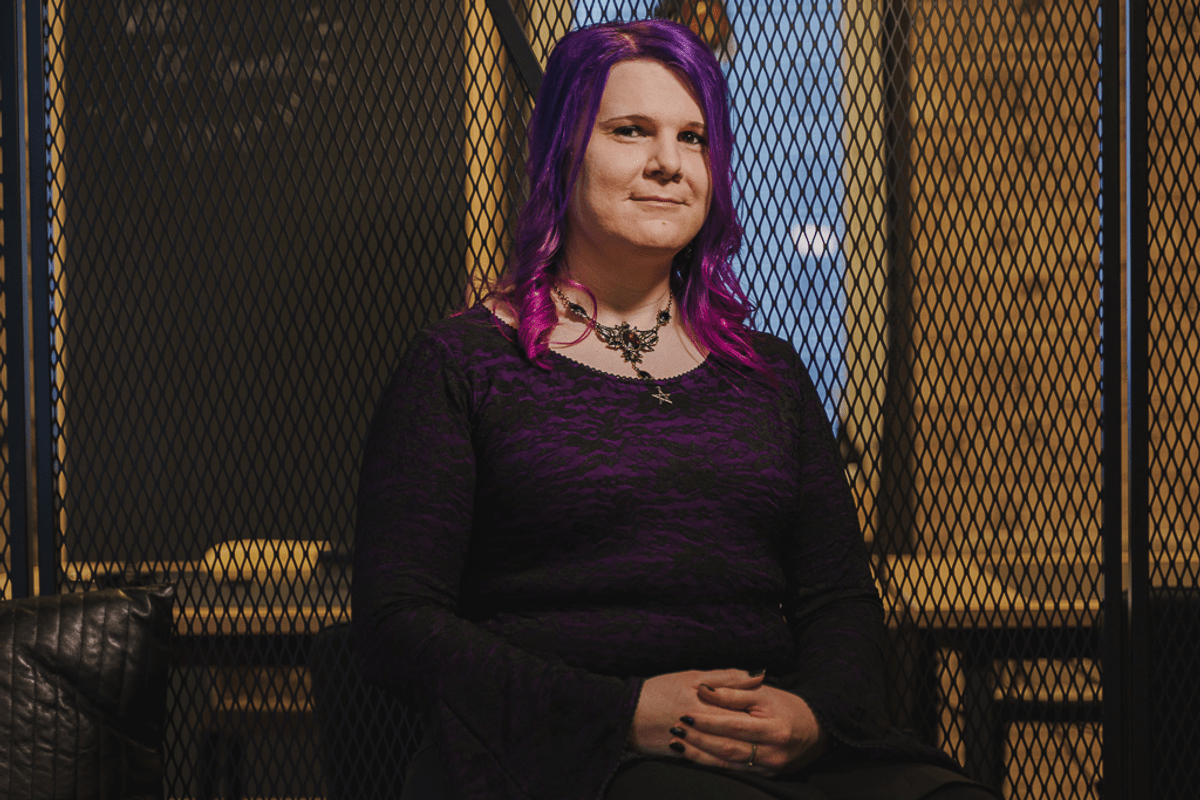 A great work community where diversity is truly valued
For Mira, who describes herself as an extrovert, the work community is very important. She sees a positive feedback loop when the employer cares about employees' well-being. The results of the work are then better, which of course raises the level of customer satisfaction.
"Here the work community is absolutely awesome. There are incomprehensibly skilled people. Coworkers are definitely the most important thing to me in this work, which is why I have been at Knowit for so long. Tasks are roughly the same across all IT companies but I have heard that leavers miss our company-wide good team spirit and our warm, close community. We also have top customer satisfaction, and I want to be a part of maintaining that."
The work community has been a particularly important support to Mira, as she has in recent years gone through a gruelling process in which her gender was corrected. Mira says that at Knowit, diversity is not just a buzzword, and the company really understands that diversity helps to make better solutions at work and gives different perspectives.
"There are actually people like me who work here, but of course there should be more women and non-binaries in the IT industry in general, in all positions."
Mira describes the gender correction process as mentally very gruelling. She started the process in 2017 and began a social transition by changing her style and habitus. The following year, hormone treatments began and she changed her name.
"The company has supported in every way possible. They have looked for and used various support networks from Kela, for example. They have wanted to keep me working, but so that the workload does not accumulate too much. Care has also always been taken not to jeopardise my livelihood."
Mira is extremely thankful for all the support from her colleagues, one of whom in particular has been invaluable support at the workplace during the process.
"No negative feedback has come at any point. When I first came to work in a long skirt with a bag on my shoulder, the only comment I got was: "Oh, you have a new bag!" Mira laughs.
Mira lives as single but sees her friends in her free time whenever possible. Her favourite hobbies are reading, Japanese culture, photography and playing the cello. She hones her professional skills even in her hobbies, as Mira also enjoys computers in her free time.